Wisdom in Love
Accessing Your Inner Guidance
A 3 Month Small Group Intensive with Liesel Rigsby
---
Trusting your intuition and connecting to your inner light
You know these are key to making good choices in your life, to manifesting what you want.
And yet sometimes the 'gut feeling' you have is not intuition at all. Sometimes it's old wounds or fears masquerading as 'knowing'.
Sometimes those fears can keep you from accessing your own divine light. Your old blocks and hurts can keep you from living with an open heart. Your past experiences seem to dictate the future ones.
But this can all change when you learn how to truly live your life from your own inner guidance.
And that's exactly what I'll be teaching in Wisdom in Love.
---
You're going to love Wisdom in Love if you:
 are ready to create an up-leveled life full of joy, love and connection
 know that you're intuitive but have trouble hearing and trusting that part of you
 want the tools to use your enhanced intuition and manifestation skills in all areas of your life
really want a soul connected partnership and know you have to hear your soul's wisdom to get there
 have done classes with me before and are ready for an advanced program
long to connect with that deep inner stillness where your wisdom resides
love being in community with other spiritual, smart, connected women
---
What You'll Get From Wisdom in Love:
Six Interactive Small Group Classes with me every other week for 3 months. I'll be teaching you my favorite intuitive tools, helping you heal the wounds that block your knowing, sharing Love Seats, and giving you time to connect with one another. All of the calls will be recorded.
Three 50 minute Private Sessions with me to work one on one on your particular blocks and healing your wounds.
Three Group Q&A Calls to get all of your questions answered and receive one on one healing and support from me.
A Private Online Community to build connection with one another, support each other in your shifts, get extra support from me and ask questions.
Separate Recordings of the all of Meditations and Energetic Tools that you'll need to clear your blocks to your inner knowing.
An Intimate Small Group of Amazing Women so we can create a vibrational resonance together. As one woman shifts we all do.
Soul Sisters if you choose, I'll assign you partners to connect and practice your new skills with between classes
PLUS a powerful BONUS – You'll get exclusive access to my own personal Psychic Friends Network. I'll share interviews with my favorite intuitive teachers on the planet. They'll give you their own individual secrets and strategies for accessing and trusting your own unique guidance system.
---
We begin Monday March 30 at 5:30 pm PST and meet every other week through Monday June 8.
$200 holds your spot.
Balance of $1100 due March 30 or 3 monthly payments of $375
*a limited number of scholarships are available upon request
---
So if you are ready to have a life filled with love, joy and connection, it's time truly hear your soul's wisdom so she can guide you there.
Because this is an intimate advanced group, this program is by invitation only. As such, I'll be speaking with each woman personally before you enroll.
Looking forward to connecting with you soon!
Love and Light,

---
Working with Liesel is a deep and powerful experience, as she is able to go right to the core of an issue. I've worked with many amazing healers, and I'm blown away with how Liesel adeptly facilitates the transformational journey. The sessions are beautiful and the results are profound.

Marci Shimoff #1 NY Times Bestselling Author, Happy for No
Reason, Love For No Reason, & Chicken Soup for the Woman's Soul
---
About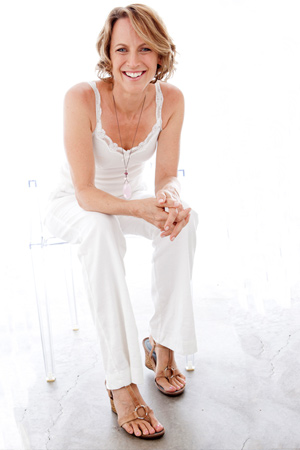 Liesel Rigsby is known as The Energetic Matchmaker for her ability to intuitively 'see' what women need to shift in order to build a life of deeply fulfilling and lasting love. She is the creator of the internationally renowned Soulmate School, a six week course designed to help women fall in love with themselves and clear their energetic blocks to divine partnership. She has helped women all over the world create loving, connected relationships.
Liesel is a gifted spiritual teacher who was a college professor for many years before she decided to follow her heart and change careers. She supports women in finding love through her public speaking, online courses, live events, and private coaching. 
She loves to travel, write songs and spend time in nature with her husband and daughter.  
Liesel is here to help women trust their heart as their guiding force, because, as she says… "when you touch the depth of love that lives within you, anything is possible!"