There is a light within you
that holds the key to creating everything you've ever dreamed of…

This is an invitation to release fear, ignite your intuition and step into your divine life.
Learning how to get Into the Flow is essential for creating a life you love.
What if you could connect with your intuition at will, so you could make all your decisions from inner wisdom?
What if you you could effortlessly move out of fear and into a place of trust and safety?
What if you could easily and gracefully create the life you've always dreamed of?
For the past 10 years, I've been helping single women all over the world find true love.
And what I've learned is…  the key to creating exactly what you want is
knowing how to get into a deep place of connection and trust with your own creative essence.
Into the Flow: Cultivate Your Creative Essence was created for those called to step more fully into their light.
It's a 4-week journey to develop a powerful connection with your inner truth, release fear and move into flow, ignite your intuition, and learn how to create your life energetically from the inside out.
---
During this journey, you'll experience:

profound healing sessions to help you connect with your own inner light

practical strategies to get out of fear and into the flow quickly and easily

powerful practices to build connection with your own inner guidance

 

consistent guidance to build your intuitive strength to use on demand

a step by step journey into your own divine light

a newfound relationship with Spirit

an increase in your experience of love, joy and connection
Into the Flow Includes:
Four 75 Minute Audio Lessons sharing energetic journeys, practices and strategies to fully embody the light that you are.
Connection to the Inner Light
Release Fear and Align with Trust
Ignite Your Intuition
Create Your Life from the Inside Out
Separate Recordings of all of the Meditations and Energetic Tools that you'll need to build this profound divine connection and clear any blocks to your inner knowing.
PLUS a powerful BONUS – You'll get exclusive access to my own personal Psychic Friends Network. I'll share interviews with my favorite intuitive teachers on the planet. They'll give you their own individual secrets and strategies for accessing and trusting your unique guidance system.
You're going to love
Into the Flow
if you:
| | |
| --- | --- |
| | are ready to stop living from fear and start living from trust and love |
| | are tired of manifestation practices that just don't work |
| | are yearning to hear and TRUST your own intuition |
| | want to learn how to create your life from a truly powerful place |
| | love being in community with other spiritual, smart, connected women |
Create a profound connection to your inner light that you can access at will whenever you need it.
In my years of practice as an intuitive relationship coach, I've found that the most effective way to connect with the creative flow is through…
energetic tools + guidance + consistency + practice
Is your inner voice saying YES? Trust your inner wisdom.  
I'd be honored for you to join me for…
---
Into the Flow
Cultivating Your Creative Essence
I feel so sure about this process that, if you haven't felt a significant change in your inner connection by the end of the second class, I'll happily refund your money.
---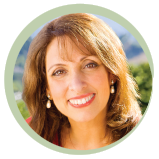 Working with Liesel is a deep and powerful experience, as she is able to go right to the core of an issue. I've worked with many amazing healers, and I'm blown away with how Liesel adeptly facilitates the transformational journey. The sessions are beautiful and the results are profound.
Marci Shimoff #1 NY Times Bestselling Author, Happy for No
Reason, Love For No Reason, & Chicken Soup for the Woman's Soul
Testimonials from past courses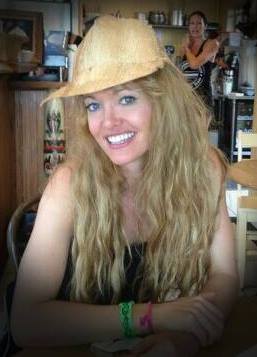 I love Liesel's energetic approach because it shifts old stuck patterns in a way that talk therapy never has. It's been a joyful process that has helped me open to a deeper emotional connection with myself and with others. Working with Liesel has created profound shifts for me in releasing the past and opening to the new, making it some of the most transformational of my life.
Melanie
London, UK
There has been an immense shift since taking this course. Liesel's intuition and guidance are unparalleled. She is reassuring, compassionate, gentle, and connected. This work doesn't happen only while on the calls; these are lifelong tools to which I always have access, and continue to use daily. An incredible gift from an incredibly gifted woman. I am eternally grateful.
Laura James
Colorado, USA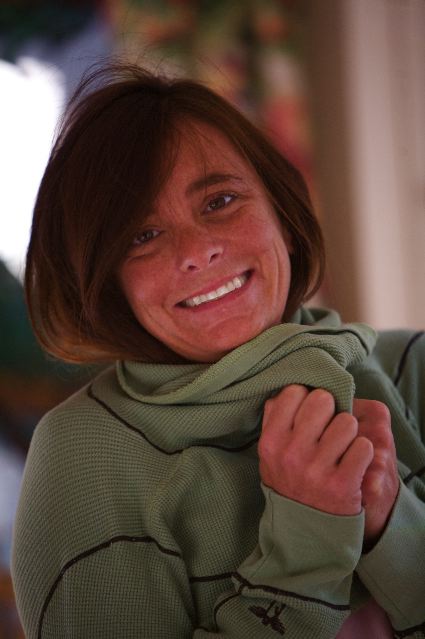 ---
Into the Flow
Cultivating Your Creative Essence
So if your inner wisdom is saying YES! Then please listen to her.
She knows what's she's talking about.
I feel so sure about this process that, if you haven't felt a significant change in your inner connection by the end of the second class, I'll happily refund your money.
---
Liesel Rigsby is known as The Energetic Matchmaker for her ability to intuitively 'see' what women need to shift in order to build a life of deeply fulfilling and lasting love. She is the creator of the internationally renowned Soulmate School, a six week course designed to help women fall in love with themselves and clear their energetic blocks to divine partnership. She has helped women all over the world create loving, connected relationships.
Liesel is a gifted spiritual teacher who was a college professor for many years before she decided to follow her heart and change careers. She supports women in finding love through her public speaking, online courses, personal retreats live events, and private coaching.


She loves to travel, write songs and spend time in nature with her husband and daughter.

Liesel is here to help women trust their heart as their guiding force, because, as she says… "when you touch the depth of love that lives within you, anything is possible!"