Break Up with Your Love Limits
& Attract Mr. Right
TWO Free 30 min power lessons with Krista Jane and Liesel Rigsby
Ready for love? Can't work out why Mr Right isn't in your life yet?
Yes?
There are some things we need to talk about… you could be blocking him emotionally and energetically.
So if you are ready to learn practical and energetic tools to make space for True Love in your life, join Butt Kicker Extraordinaire Krista Jane and internationally renowned Intuitive Relationship Coach Liesel Rigsby for TWO FREE video trainings teaching you exactly how to
Break Up with Your Love Limits and Attract Mr. Right
In these free videos you'll learn
how to clarify your own personal blocks in love
how your ex (or even a crush) may be blocking your soulmate from coming in
why your subconscious love limits are keeping Mr. Right away
the 3 powerful steps you need to take right now to make space for your partner
Clearing your energetic blocks to love is one of the most important things you can do to attract Mr. Right!
Join Krista Jane & Liesel Rigsby for these 
Free

 video trainings teaching you exactly how to
Break Up with Your Love Limits
& Attract Mr. Right
Sign Up Now for these TWO 
Free

Video Lessons!

*We respect your privacy and never share your name and email with anyone else
About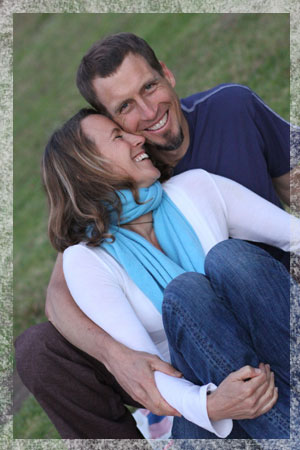 Liesel Rigsby
, The Energetic Matchmaker has helped women around the world find their perfect partner by using the exact system she used to manifest her own soulmate, her awesome husband Craig. Liesel can intuitively see what's blocking you from calling Love into your life. In courses and private sessions, she tunes in to women's hidden subconscious and energetic blocks. She then helps them clear these blocks so they can attract lovers who make their heart and body sing. It is her life's work to help women around the world call in and deeply connect with their true partner. She lives half time in Bali with her husband and daughter because… there's no better place for lovers than 'the heart of the planet'. To learn more, visit
www.lieselrigsby.com
.
Krista Jane spends her days inspiring, kicking butt and (gently) pushing people into lives of passion and purpose. She's highly intuitive and  has a sneaky little way of highlighting your limiting beliefs and shifting them. She's helped people quit their jobs, launch their own companies, release old pain, say goodbye to anxiety and live lives they love. And she loves every.single.second of it. How does her magic manifest? She co-founded 'The Power of You' fundraisers and runs her own global retreats: 'Boom Boom Pow' and 'Passion + Power + Purpose'. She also offers one-on-one, change-your-life power hours called Soul Sessions. These are 60 minutes devoted to intuition, inspiration and expanding to fill your powerful potential. They're one of her most popular offerings!